Home
1934 College Football National Championship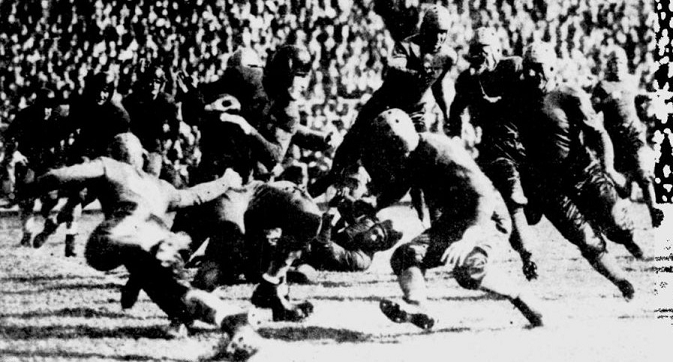 Pictured above is Minnesota's consensus All American halfback, Pug Lund, carrying the ball in 1934's game of the year, in which 8-0 Minnesota scored a pair of 4th quarter touchdowns to beat 8-1 Pittsburgh 13-7. Minnesota and Pittsburgh both stomped on all the rest of their opponents, and at season's end most writers were not only declaring Minnesota the mythical national champion (MNC) of 1934, but one of the greatest teams of all time.


This was the first season for which Parke Davis did not select an MNC, and I don't think it's much of a coincidence that it's the first season since 1917 for which we have a unanimous MNC selection amongst the "major selectors" listed in the NCAA Records Book (omitting math/computer ratings). Of course, if not for Parke Davis, there would have been 8 unanimous selections between 1917 and 1934.
But

should

Minnesota have been unanimous? 4 of the 10 math-based ratings listed in the NCAA Records Book have 10-0 Alabama at #1 for 1934, and Alabama claims a national championship of their own for this season. They do appear to have been as impressive as Minnesota was, so I will be looking at their case for at least sharing the MNC in this article.

The AP poll we know now would not begin until 1936, but in 1934, a mid-November AP poll of sportswriters placed Minnesota 1st, Stanford 2nd, and Alabama 3rd. After Alabama smashed Stanford 29-13 in the Rose Bowl, they would have risen to #2 in a post-bowl AP poll, but most writers were too enthralled with Minnesota this season for Alabama to catch them.

7-1 Illinois saw their bid for a perfect season end with a 7-3 upset loss at 4-4 Wisconsin. 7-1 Ohio State lost 14-13 at Illinois. 7-1 Colgate lost 10-7 at Ohio State. 10-1 Tulane, who split the SEC title with Alabama, lost 20-6 at Colgate.

7-1 Columbia lost 18-7 to 8-1 Navy (who lost to 8-1 Pitt, who lost to 8-0 Minnesota). 7-1 Princeton was upset 7-0 by 5-3 Yale. 8-1 Michigan State lost 10-0 at 6-2 Syracuse (whose losses came to 7-1 Columbia and 7-1 Colgate).

The only major (or mid major) team with a perfect record other than Minnesota and Alabama was 6-0 Hawaii. They got some attention for a 14-0 win over 6-6 California, but of course their schedule leaves them out of any reasonable MNC discussion.

All rankings in this article, except as noted, come from my 1934 top 25, which is based on a hypothetical post-bowl AP poll (within logical reason of course).
Minnesota 1934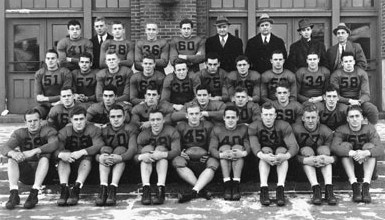 | | | |
| --- | --- | --- |
| North Dakota State (5-3-2) | 56-12 | |
| Nebraska (6-3) | 20-0 | |
| at Pittsburgh (8-1) | 13-7 | #3 |
| at Iowa (2-5-1) | 48-12 | |
| Michigan (1-7) | 34-0 | |
| Indiana (3-3-2) | 30-0 | |
| Chicago (4-4) | 35-7 | |
| at Wisconsin (4-4) | 34-0 | |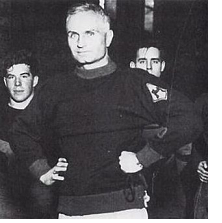 Minnesota had 2 extended periods of greatness in their football history. The first was 20 years long, 1900-1919, under Hall of Fame coach Dr. Henry Williams. They went 132-23-11 over those 20 years, and if there had been an AP poll during that time, they would have been ranked in a top 25 all 20 years, and top 10 about 14 times. They contended for MNCs in 1903 and 1904, and I selected them as MNC of 1911. That period was followed by a downturn 1920-1931, when they went 53-33-8. They would have been ranked in a top 25 half of those 12 years, and top 10 just twice. Not bad, but no longer top-shelf
.

The 2nd period of greatness came with the hire of Hall of Fame coach Bernie Bierman (pictured at left) in 1932. He had played at halfback for Henry Williams 1913-1915, and had tremendous success as Tulane's head coach 1927-1931, going 9-0, 8-1, and 11-1 his last 3 years there, winning 3 Southern Conference titles, and taking them to the 1932 Rose Bowl
. Henry Williams urged Minnesota to hire Bierman prior to his death in 1931, and a year later Minnesota did just that. Asked about Minnesota's championship prospects not long after he was hired, Bierman told the press, "1934 may be the year." He had gone 9-0 in his 3rd year at Tulane, after all. Lo and behold, in 1934 Minnesota won their first unshared Big 10 title since 1911, and bigger than that, their first MNC since 1911. And that was just the beginning of 5 consensus MNCs 1934-1941.

Bierman went 63-12-5 1932-1941, winning 7 Big 10 titles in addition to the 5 MNCs, a remarkable run. However, things did not go so well for him when he returned from World War 2, and he dropped to 30-23-1 1945-1950, after which he was unceremoniously fired. Outside of a bogus MNC in 1960, Minnesota has never been great since. Karma? Bierman ended up 93-35-6 at Minnesota, and 153-65-12 for his career.

Bierman was a shy and quiet man, not given to pep talks or otherwise working the emotional/psychological angle to the degree that most coaches of his time did. He ran a conservative run-based offense, and his teams often punted on early downs throughout the first half, then dominated the 2nd half.
The Players
Minnesota had been fielding big players for decades, and prior to World War 2 they were known as the "Giants of the North."

Minnesota was led by 3 consensus All Americans in 1934 (Alabama also had 3)

:

end Frank "Butch" Larson, guard Bill Bevan, and halfback Francis "Pug" Lund. Bevan was a transfer from Oregon who was ruled ineligible for 1935 due to playing for Oregon's freshman team, but he was elected an honorary captain for 1935 anyway. Pug Lund was the team's captain this season, and the only Hall of Famer amongst this trio of players. He rushed for 657 yards this season, he was a great blocking back and defender, and he was also a good punter and passer.

Sophomore tackle Ed Widseth was the only other Hall of Fame player on the team. He was a nonconsensus AA this season, consensus AA in 1935, and unanimous AA in 1936, and Minnesota is the consensus MNC for all 3 of his seasons there. Particularly known for great defense, he went on to a 4 year pro career, and was all-pro in 1938. The football field at the University of Minnesota-Crookston is named for him.

Minnesota was very deep in quality players, enabling Bierman to heavily rotate players at tackle, fullback, quarterback, and halfback opposite Pug Lund, with no drop-off in ability. Tackle Phil Bengtson was all conference 3 straight years 1932-1934, but his back-up, Dick Smith, saw a lot of play, and would be a nonconsensus AA in 1935 (first team on 7 lists).

Similarly, Minnesota had 2 very strong players sharing time at fullback. Stan Kostka, a 210 pound bruiser, led the team with 9 touchdowns, and he was 2nd to Pug Lund with 532 yards rushing. He was a nonconsensus AA this season, and his face appeared on Wheaties boxes. And he was the

back up

. The starting fullback was Sheldon Beise, all conference 3 straight years 1933-1935. He was used almost exclusively as a blocking back this season, but in 1935 he would mimic Kostka's 1934 feats, leading the team in scoring, being named nonconsensus AA, and even appearing on Wheaties boxes.

End Bob Tenner was all conference and another nonconsensus AA, giving Minnesota a total of 6 players who were named to a first team AA list this year, and 8 who did it in their careers.

Game of the Year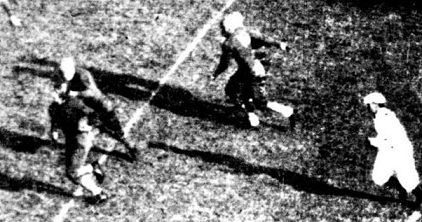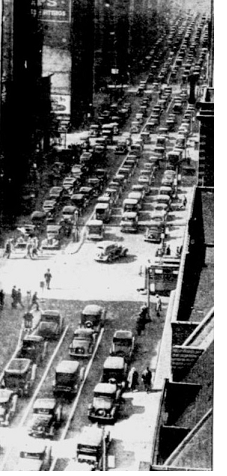 Minnesota essentially played a 1-game season this year, but that one game was huge, at MNC caliber Pittsburgh. Pitt had been regularly contending for MNCs since 1925, and the school claims national titles for 1929 and 1931, though I don't recognize either of those (they lost 47-14 to Southern Cal in the Rose Bowl following the 1929 season). Parke Davis had selected them for those seasons. But curiously, Pitt also claims an MNC for 1934, even though they lost to 8-0 Minnesota, and no organization listed in the NCAA Records Book, human or computer, selected them for this season. Their media guide lists Parke Davis as the selector who chose them for 1934, but he died in June of 1934, before the season had even started. Whoops. That's a fine institution of higher learning they've got there.

Pitt had gone 8-1 in 1933, losing 7-3 at Minnesota, and talk heading into the 1934 rematch was that the winner would go on to take the mythical national championship. The week before the game, Pitt hosted tormentor Southern Cal, who had beaten them 47-14 and 35-0 in Rose Bowls following the 1929 and 1932 seasons, and Pitt got their revenge 20-6. That had everyone abuzz about Pitt, though USC ended up having a bad season (4-6-1). Minnesota, meanwhile, had more than 2 weeks to prepare for Pitt. Their previous game had been a 20-0 win over 6-3 Nebraska.
This was the furthest East Minnesota had ever ventured, and many Eastern writers would be seeing them for the first time.

As they had for the previous week's Southern Cal game, Pitt disallowed a national radio broadcast of the Minnesota game, and so tickets were very hard to get. 65,000 attended, and thousands more went to the stadium hoping to purchase tickets from someone or crash the gates (a frequent occurrence at big games back then). Pictured to the left is the pregame traffic on Pittsburgh's Boulevard of the Allies.

Minnesota patiently spent the entire first half punting on 2nd down, and didn't even advance the ball past their own 33. Pittsburgh dominated them statistically until late in the 3rd quarter, but all Pitt got out of it was a 7-0 lead. In the 2nd quarter, Minnesota halfback Pug Lund mishandled a snap, and Pittsburgh recovered the ball at the Minnesota 6 yard line. Pitt ran the ball 4 times, but they were stopped at the 1, which would prove to be the key defensive stand of the game. The ensuing punt-out was returned to the Minnesota 29, a pass put it at the 17, and a penalty at the 12, but then Pug Lund intercepted a pass in the end zone, ending the threat. Later, with a minute to go in the half, Pittsburgh made up for their 2 squandered opportunities with 1 big play, a 64 yard touchdown run that featured Izzy Weinstock lateraling to Mike Nicksick about 10 yards past the line of scrimmage.

Minnesota didn't try to mount a serious offensive drive until late in the 3rd quarter, after end Butch Larson recovered a fumbled punt at the Pitt 42. Substitute halfback Julius Alfonse, who averaged 10 yards per carry this season, ran for 2 yards, and substitute fullback Stan Kostka ran for 9, picking up Minnesota's initial first down of the game. Kostka added 7 more, and Lund and Alfonse were held to short gains into the line. They switched sides for the 4th quarter, and on 4th and short, Alfonse took a reverse around end untouched for a 22 yard touchdown (pictured above). Guard Bill Bevan kicked the extra point, and the game was tied 7-7.

Pitt went nowhere on their next drive, punted, and Lund returned it 11 yards to the Minnesota 46. Kostka picked up 3 and Lund 8 for another first down, and then Kostka broke 3 tackles on an 18 yard ramble to the Pitt 24. 3 more plays went for short gains, bringing up 4th down, and what followed is often regarded as the greatest play in Minnesota's history. Stan Kostka took a handoff and went forward as though to plunge into the line, then stopped and lateraled the ball back to Pug Lund, who ran to the right. Then Lund stopped and threw back across the field to his left, where end Bob Tenner caught it at the 1 and crossed over goal for the winning touchdown. It was the first time Minnesota had ever run the play in a game. Bevan missed the extra point, making the final score 13-7. Tenner had also caught the touchdown pass that beat Pitt 7-3 in 1933, and he caught a touchdown pass to beat Northwestern 7-0 in 1932 as well.

Pug Lund and ends Butch Larson and Bob Tenner played all 60 minutes for Minnesota. Pittsburgh was held to just 2 of 14 passing, and they threw 3 interceptions. Pitt won out, routing 6-3 Notre Dame 19-0, 6-3 Nebraska 25-6, and 8-1 Navy 31-7, and they ended up ranked #3.
The Rest of the Season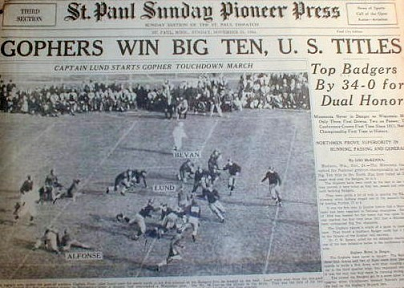 Minnesota did not play any other top 25 caliber opponents, they played just 1 other winning major team (6-3 Nebraska), and they steamrolled those unranked opponents by an average score of 37-4. For the season they averaged 340 yards per game rushing and gave up 69. Due to their punt-for-a-half approach, they scored 110 of their season's 270 points in the 4th quarter. They waited until the 2nd half to score all of their points in a 34-0 win over Michigan, they tallied 28 points in the 2nd half of a 35-7 win over Chicago, and they scored 3 touchdowns in the 4th quarter of a 34-0 win at Wisconsin in their finale.

That finale at 4-4 Wisconsin was their season's exclamation point. The game was over early, Lund scoring 2 touchdowns to put Minnesota up 14-0 in the opening quarter. They outgained Wisconsin 309 yards to 16 and 13 first downs to 3, and they picked off 7 Wisconsin passes. The Associated Press game article stated that Minnesota

was "Hailed by the vast majority of critics as mythical national champions."

And indeed, articles published across the East and Midwest lavished Minnesota with praise. Alison Danzig of the New York Times called them "One of the great football machines of all time ... a team that has caught the national imagination as have few others." He then quoted several Big 10 coaches on the matter

:



Michigan coach Harry Kipke

:

"It is the greatest team I ever saw as a player or coach. Those reserves would beat almost any team in the country today."
Wisconsin coach Doc Spears

:

"No team in the country could stand up under its attack."

Indiana coach Bo McMillin

:

"It is a team without a weakness."
Several polls of sportswriters and editors selected Minnesota as MNC, and the Dickinson rating system awarded its Rockne Cup to Minnesota. The Toledo Cup, based on a vote of 250 sports editors, also went to Minnesota. Sportswriter Grantland Rice called them "One of the greatest, if not the greatest, football teams I ever saw." But he said that sort of thing about teams all the time, as though each game he covered was the first football game he'd ever seen in his life. After the Rose Bowl, he called Alabama halfback Dixie Howell's performance "One of the greatest all-around exhibitions football has ever known." And on that note...

Alabama 1934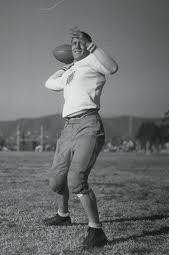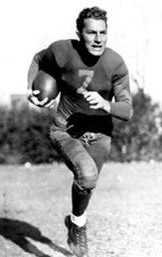 Samford (3-3-1)
24-0
(Montgomery) Sewanee (2-7)
35-6
Mississippi State (4-6)
41-0
Tennessee (8-2)
13-6
#12

Georgia (7-3)
26-6
#16

at Kentucky (5-5)
34-14
Clemson (5-4)
40-0


at Georgia Tech (1-9)
40-0
Vanderbilt (6-3)
34-0

Rose Bowl


Stanford (9-1-1)



29-13


#9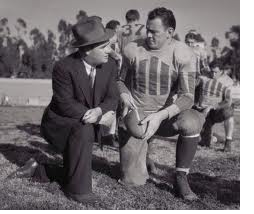 Alabama had previously won consensus national championships in 1925, 1926, and 1930, though I do not recognize them as a 1926 MNC. They were not a consensus choice for this season, and in fact were not selected by any human in the NCAA Records Book, but the school claims another MNC for 1934. All four seasons have one thing in common

:

Alabama capped each by playing in the Rose Bowl
, winning 3 of them and tying Stanford in the other (following the 1926 season). The previous 3 MNC contenders had been coached by Hall of Famer Wallace Wade, since departed for Duke. His successor was another Hall of Fame coach, Frank Thomas (pictured at left with tackle Bill Lee).

Thomas had played quarterback for Knute Rockne at Notre Dame 1920-1922, and Rockne had called him the smartest player he ever coached. George Gipp had been his roommate. He brought the Notre Dame box offense to Alabama, and went 115-24-7 1931-1942 and 1944-1946. He won 5 SEC titles, and the school claims 2 MNCs for his years. Including 4 years at Chattanooga in the 1920s, Thomas was 141-33-9 overall, putting him on the list for top all-time FBS coaching win percentage.

Like Minnesota, Alabama had 3 consensus All Americans this season

:

tackle Bill Lee, halfback Millard "Dixie" Howell, and legendary end Don Hutson. Bill Lee (pictured with coach Frank Thomas) went on to a 12 year NFL career, primarily with the Green Bay Packers, where he was reunited with teammate Don Hutson. Surprisingly, he is not in the Hall of Fame.

Dixie Howell (pictured at top on left) was the team's star, a great runner, passer, and punter who is in the Hall of Fame. He scored 12 touchdowns this season and added 4 through the air. After the Tennessee game, Volunteer coach Robert Neyland called him the best back in the South. He ran 15 times for 152 yards in one half against Georgia, and he rushed for 162 and returned punts for 124 against Vanderbilt. He was the MVP of the Rose Bowl, rushing for 111 yards and 2 touchdowns (including a 67 yarder), hitting 9 of 12 passes for 160 yards and another touchdown, and punting for an average of 44 yards a pop.

Don Hutson (pictured at top on right) was one of the greatest ends of all time, the first modern wide receiver, and he is in both the college and pro Halls of Fame. Able to cover 100 yards in 9.8 seconds, he scored a 7 yard touchdown run to beat Tennessee 13-6, caught 2 touchdown passes against Clemson, and totaled 7 touchdowns on the season. In the Rose Bowl he caught 6 passes for 165 yards and 2 touchdowns, 54 and 59 yard bombs. But it was his 11 year pro career with the Green Bay Packers that made him a legend. His first play in the NFL was an 83 yard touchdown catch. For his career he caught 488 passes for 7991 yards and 99 touchdowns, leading the league in receptions a record 8 seasons and in receiving touchdowns a record 9 seasons. He was also a kicker in the NFL, booting 172 extra points and 7 field goals, which helped push his career scoring total to 823 points. He won 3 NFL titles with the Packers, and he was all-pro 9 times and league MVP twice.

The "other end," as he was fond of calling himself in later years, is also a legend, albeit as a Hall of Fame coach

:

Paul "Bear" Bryant. He would win 13 SEC titles and 6 school-claimed MNCs at Alabama 1958-1980, going 232-46-9. He also won an SEC title at Kentucky (60-23-6 1946-1953) and an SWC title at Texas A&M (25-14-2 1954-1957). For his career he was 323-85-17, which places him, like Frank Thomas, on the list for
top all-time FBS coaching win percentage
. He set a career record for wins that has since been broken. Oh, and he wasn't a bad player-- 2nd team all-SEC in 1934.

Quarterback Riley Smith was a strong blocker and the team's placekicker, and he could punt in Dixie Howell's absence. He would be a consensus AA in 1935, and is in the Hall of Fame. Part-time halfback Joe Riley would be nonconsensus AA in 1936.
Alabama's Season
Alabama's regular season schedule was about as thin as Minnesota's was, and they rolled over most of their opponents much like Minnesota did. Also like Minnesota, they had just 1 close win.

The opponent was Tennessee, Alabama's greatest rival at this time. Tennessee coach Robert Neyland was 4-2 against Alabama, and would finish his career with winning records against Alabama and each of their great coaches from before WW2, Wallace Wade and Frank Thomas. The game was held in Birmingham, and 20,000 attended. Tennessee outgained Alabama in yards from scrimmage, but Alabama got those yards back through Dixie Howell's superior punting, and the Crimson Tide defense bent without breaking.

Alabama scored first, the drive sparked by a 33 yard pass from Dixie Howell to Don Hutson that carried to the Tennessee 13. Howell then ran for 5, and fullback Joe Demyanovich scored from 8 yards out. The extra point try was blocked, leaving it 6-0. Tennessee answered in the same quarter, hitting a 23 yard pass with a roughness penalty tacked on, putting the ball at the Alabama 34. Bear Bryant was called for the penalty, slugging, and ejected from the game (Alabama sources uniformly state that he was nowhere near the incident, but none of them say who the actual culprit was). A Tennessee touchdown pass was negated by a penalty, but they hit another pass to the Alabama 2 and scored from there. The extra point was missed, so the game was tied 6-6 at half.

In the 3rd quarter, Dixie Howell steadily gained field position by outpunting Tennessee, until Alabama took over at the Tennessee 22 yard line. From there, Hutson ran for 6, caught a pass for 9, and scored on an end around from 7 yards out, cutting back sharply inside the tackle and diving over the goal line. Riley Smith hit the extra point, giving Alabama a 13-6 win. Alabama spent the 4th quarter fending off Tennessee drives deep into Alabama territory. At one point, a Tennessee punt returner got free, but the last man with a shot at him, Dixie Howell, brought him down.

Tennessee lost at 5-3 Fordham, but they beat 7-1-1 North Carolina, 7-2 Duke, 6-3 Vanderbilt, and 7-2-2 Louisiana State to finish 8-2. They are ranked #12 for 1934.

The rest of Alabama's results were routs. The next week, they beat 7-3 Georgia (ranked #16) 26-6, and in their finale they romped 6-3 Vanderbilt (unranked) 34-0. Both of those games were held in Birmingham. But for the 4th time in 10 years, Alabama's biggest game was held in Pasadena
.
The Rose Bowl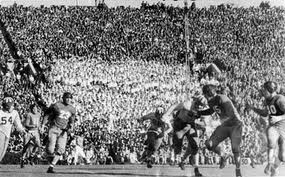 Alabama's Rose Bowl opponent was 9-0-1 Stanford, who featured 4 first team All Americans (2 consensus). A mid-November AP poll of sportswriters had rated Minnesota #1, Stanford #2, and Alabama #3, but Stanford was overrated by writers this season. Their schedule was weak, and they were tied by 7-2-1 Santa Clara in their opener (Santa Clara is ranked #26-35 for 1934). Stanford barely beat 6-6 California 9-7 and 3-3-1 San Francisco 3-0. Their one big win was a 24-0 thumping of 6-1-1 Washington (also #26-35). The West Coast as a whole had a poor season, 3-7 in intersectional games between major teams this season.

But as usual, the South was undervalued, so bookies had the game as a toss-up. 84,000 attended.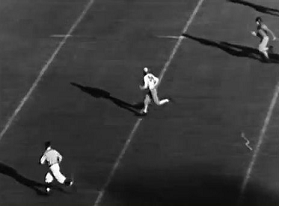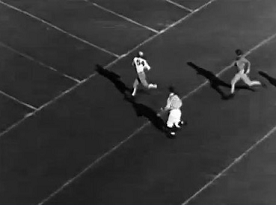 Stanford struck first, recovering a fumble at the Alabama 29 in the opening quarter to set up a touchdown and 7-0 lead, but Alabama owned the 2nd quarter. Dixie Howell returned a punt 25 yards to the Stanford 45, hit 3 passes to the 5, then carried the ball over goal, getting hit and doing a complete flip in the air on the way. Riley Smith missed the extra point, so Stanford still led 7-6, but he soon made up for that miss with a 27 yard field goal, giving Alabama the lead 9-7. Dixie Howell ran for a 67 yard touchdown (shown in the 2 pictures above), and it was 16-7. Then Alabama intercepted a pass at their own 46 with 8 seconds left in the half, and substitute halfback Joe Riley lofted a bomb to Don Hutson for a 54 yard touchdown (pictured below) and 22-7 halftime lead.





In the 3rd quarter, Stanford drove 74 yards for a touchdown to close within 22-13, but in the 4th Alabama got the last laugh with a Howell-to-Hutson 59 yard touchdown pass, making the final score 29-13. Alabama's passing game (216 yards) enabled them to outgain Stanford 373 yards to 290 and to survive 4 lost fumbles. The Associated Press called Alabama the "greatest passing team ever to set cleated foot in Rose Bowl turf."

The loss would have knocked Stanford back to about #6 in a post-bowl AP poll had there been one, but logic calls for a drop to at least #9, which is where I have them ranked. You can see film clips of the 1935 Rose Bowl here.

Minnesota vs. Alabama
Here are the significant games for Minnesota and Alabama in 1934. The opponent rankings
come from my 1934 top 25, which is based on a hypothetical post-bowl AP poll (within logical reason of course)
.


Minnesota 8-0
Alabama 10-0

| | | |
| --- | --- | --- |
| at Pittsburgh (8-1) | 13-7 | #3 |

Tennessee (8-2)
13-6
#12
Georgia (7-3)
26-6
#16

Rose Bowl


Stanford (9-1-1)

29-13

#9

Minnesota defeated the rest of their opponents by an average of 36-5, and Alabama beat theirs by an average of 35-3.

The key here is Pittsburgh. They were the only team in the country that was in the same class as Minnesota and Alabama this season, and Minnesota beat Pitt on the road. No one else came close to Pittsburgh, who won 19-0 over 6-3 Notre Dame (#11), 25-6 at 6-3 Nebraska (#36-50), and 31-7 at 8-1 Navy (#4) in consecutive games. Due to Alabama's close win over Tennessee (#12), you could legitimately rank Minnesota #1, Pitt #2, and Alabama #3.

Alabama did play 3 strong teams to Minnesota's 1, but Minnesota's 1 big game, at Pittsburgh, was a tougher challenge than Alabama's 3 games against Tennessee, Georgia, and Stanford, each of whom was upset and/or posted a number of weak performances.


Therefore, if you were to choose only one of these teams to be #1, that team should be Minnesota. But both of these teams were very impressive, and putting them both at #1 in a tie is a valid option, and regardless of where you rank Alabama, they should share the MNC for 1934 with Minnesota.

Alabama 1934 vs. Alabama 1930
Alabama's 1930 and 1934 MNC teams were both very impressive, certainly better than Alabama's 1925 and 1926 contenders. Which was the best? Most Alabama fans would go with the 1934 team due to the presence of legendary figures Don Hutson and Bear Bryant, and the 1934 team also had the better backfield and offense. The 1930 team had the better interior line and defense, but that's not very sexy to your average fan.

Both teams had just 1 close game, but Alabama 1934 outscored their opponents by an average of 27.1 points per game, while Alabama 1930 outscored theirs by 25.8. Edge to 1934? Not so fast, my friend. The 1930 team played a schedule that was twice as tough-- twice as many top 10 opponents, twice as many top 25 opponents, and twice as many near-rated opponents. So let's break those scoring margin averages down by toughness of opponent. The 1930 team outscored their top 50 opponents by an average of 15.5 points per game, while the 1934 team outscored theirs by an average of 14.3. The 1930 team outscored their non-top 50 opponents by an average of 41.3 points per game, while the 1934 team outscored theirs by an average of 32.6. Edge on both counts to 1930.
Awards Ceremony
1934 #1:

8-0 Minnesota, or Minnesota in a tie with 10-0 Alabama


National Co-champion:

Alabama if Minnesota is alone at #1


Contender:

None

These are the awards I have been handing out for each season, except seasons when there are no contenders. For this purpose, what I mean by a contender is a team that I think is very close to being worthy of sharing the national championship. A team that you could make an argument for, even if that argument is weak. But the contenders are teams that I myself do not see as national champions.
This is the first of 3 consensus MNCs for Minnesota, and 5 through 1941, so you can read about them quite a bit over the next 7 MNC articles.
Grading the Selectors
I have been grading the NCAA Records Book's selectors for each season, and keeping a grade point average, so we can see who is relatively good at selecting national champions and who is not. And although I do not consider computer ratings to be legitimate national championship selectors, I have been including them in this section as well, just for comparison's sake.
I am grading on a scale of 0-5 (5 being the best).


4 math systems selected Alabama #1

:

Dunkel, Houlgate, Poling, and Williamson.

Grade: 4.2


Everyone else selected Minnesota.

Grade: 5.0



This was the debut season for the Litkenhous math rating system, which selected champions through 1984. It went with Minnesota this season.

Grade point averages 1919-1934 (Dunkel, Williamson, and Litkenhous do not have enough selections to be fairly included)
:
| | |
| --- | --- |
| 1) Sagarin-ELO (math system) | 4.31 |
| 2) Boand (math) | 4.21 |
| 3) College Football Researchers Association | 4.17 |
| 4) Helms | 4.04 |
| 5) Poling (math) | 4.03 |
| 6) National Championship Foundation | 3.90 |
| 7) Dickinson (math) | 3.80 |
| 8) Houlgate (math) | 3.55 |
| 9) Sagarin (math) | 3.48 |
| 10) Billingsley (math) | 3.23 |
| 11) Parke Davis | 2.77 |

How the systems that selected champions for 1901-1918 did

:



| | |
| --- | --- |
| 1) Houlgate (math system) | 4.5 |
| 2) Helms | 4.3 |
| 3) Parke Davis | 4.2 |
| 4) National Championship Foundation | 3.7 |
| 5) Billingsley (math) | 3.6 |